Why Fox River Trail?
Extremely befitting for kids and adults alike – all paved and plenty of shade along the way. The entire trail is around 43 miles stretching from Oswego to Algonquin. My personal sub-trail is a 4 mile stretch from North Aurora Riverfront Park to Downtown Batavia. Plenty of nature-friendly spots along the way and you get to have one of the finest ice-creams to cap it off.
How to Plan your visit?
• Hop in a car and set your GPS either at the Red Oak Nature Center here or at the North Aurora Riverfront Park here. I mostly prefer Red Oak Nature Center for the parking convenience.
• Run through the emergency checklist.
• Check the map and plan your trip. We went from North Aurora Riverfront Park to Downtown Batavia , gorged on the ice-cream and came back.

Tip: Don't miss the succulent ice cream at Batavia Creamery
Photolog
The Bike Trip
After parking our cars at the Red Oak Nature Center, we went south on the Fox River Trail towards North Aurora Riverfront Park.
Our first stop was the natural cave at the west-most tip of the nature center.
And then we continued north until we reached the Riverfront park.
The Fox River Dam, one the main attractions of the park, gleamed under the ravishing summer sun.
And kids were at their best, goofing around.
After some fun and frolics at the alluring Riverfront Park, we headed back north. The trail is all paved and has a great shade, which made the biking less enduring.
We crossed the Red Oak Nature Center and halted at Lippold Park for the photo-ops. The park is small but boasts of plentiful kid-friendly props – the skybridge, nature-based playground and so on. The park famously hosts the Fox Valley Park District's annual Bug Fest.
The park had little pearls of wisdom for the kiddos, all around.
A couple of miles of biking towards the north and we finally reached Batavia downtown. We had to park our bikes and ascend up to access the bridge.
The Fox River overlooking the bridge
And there it was! After 90 mins of biking (and extras), we treated ourselves to sumptuous ice-creams at the highly acclaimed Batavia Creamery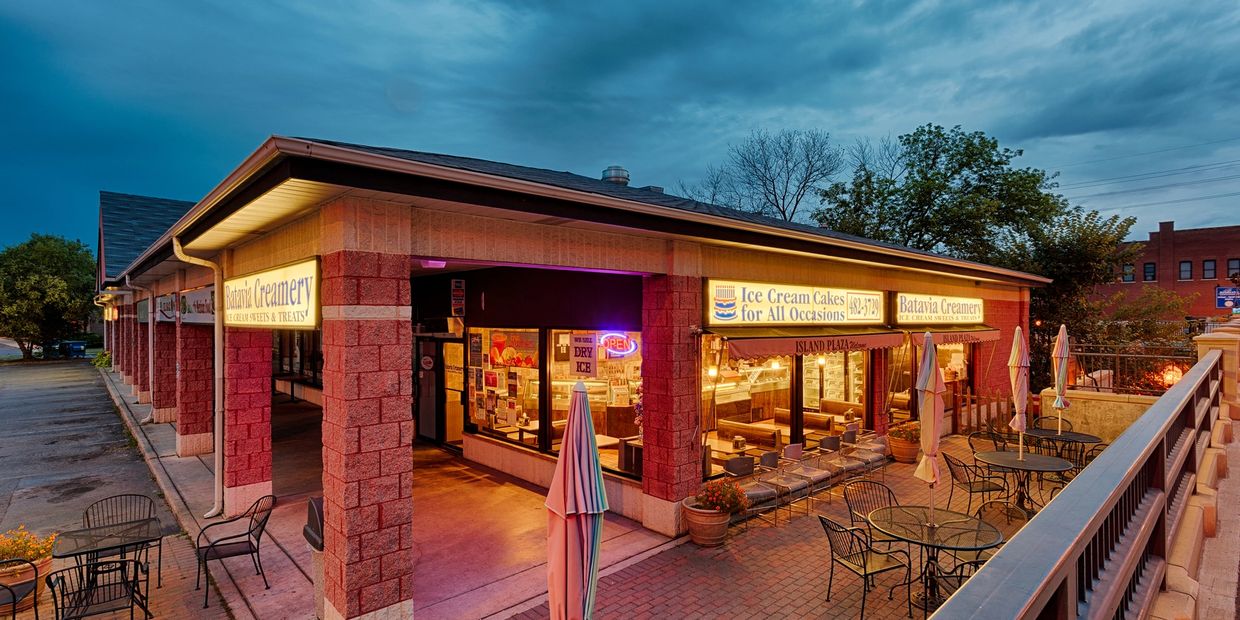 Courtesy: BataviaCreamery.com
It became almost dark on our way back so we had to rush up towards the end.
Interested in Hiking options around Naperville? Please check other hiking locations here.
---
Please ink in the comments section to share your thoughts on this post.
Follow @Windings2unwind